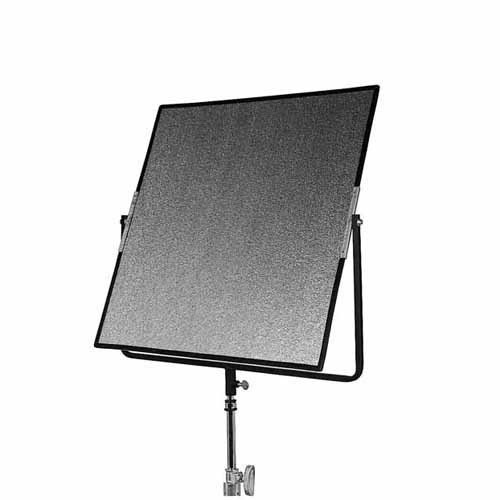 Turtle Base C-Stand - 10.75' (Chrome)
Detachable Base
Twist & Release Locking Legs
40" Riser
Stand Load Capacity: 22 lb
40" Grip Arm with Attached 2.5" Head
2.5" Grip Head
5/8" Top Stud
$10/DAY
$30/WEEK
Heavy -Duty Air -Cushioned Light Stand (Black, 9.5')
Load Capacity: 22 lb
Max. Height: 114"
Min. Height: 48"
Folded Length: 42"
3 Sections
Removable 5/8" Spigot with Threaded Ends
$10/DAY
$30/WEEK
Air-Cushioned Light Stand (Black, 10')
Load Capacity: 8.5 lb
Max. Height: 121.5"
Min. Height: 40.5"
Folded Length: 33.5"
4 Sections
5/8" Stud with 1/4"-20 Threaded Top
$10/DAY
$30/WEEK
Background Support System - 12' Wide
The Impact 12' Background Support System will support seamless paper up to 11' in width, as well as accommodate the 12' width of any brand of muslin background. Total weight distributed across the length of the crossbar should not exceed 20 lb
$10/DAY
$30/WEEK
Multiboom Light Stand and Reflector Holder - 13'
This is an Impact Convertible Boom Arm/Light Stand. As a light stand, it can support a small or medium light head to a height of 13' (4 m). Raise the second section completely, click, and it is a boom stand. As a boom, it can hold a small light head to an extension of almost 3' from the center of the stand. It is a reflector holder by means of its two clips, which can support an Impact, Flexfill, or Photoflex light disc as large as 60". A hole at the end of the arm allows an optional counterweight to be hung, for greater stability.
$10/DAY
$30/WEEK
Turtle Base C-Stand Kit - 10.75' (Black)
Detachable Base
Twist & Release Locking Legs
40" Riser
Stand Load Capacity: 22 lb
40" Grip Arm with Attached 2.5" Head
2.5" Grip Head
5/8" Top Stud
$10/DAY
$30/WEEK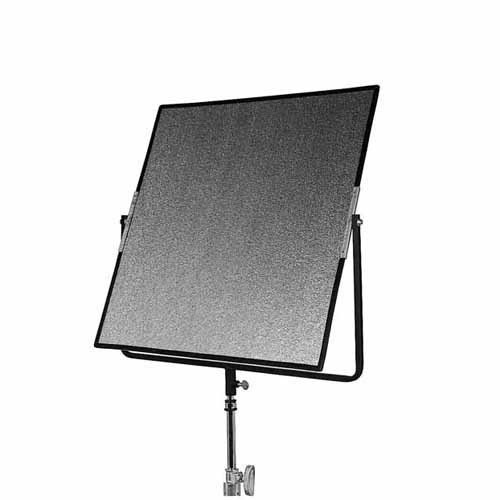 Reflector - 24x24" - Silver
One of the oldest and still most popular means of lighting a set is by taking a reflective surface and redirecting sunlight or artificial light exactly where it is needed.
The "hard" side of the reflector will reflect the light almost exactly as it hits the board, while the "soft" side will soften the light as it redirects it.
$18/DAY
$54/WEEK
RoadFlag Fabric, Artificial Silk - 48x48"
This is an Artificial Silk RoadFlag. It fits your 48 x 48" (1.2 x 1.2 m) RoadFlag Collapsible Frame. Artificial Silk diffuses and diminishes transmitted light by about 1.5 stops.
$10/DAY
$30/WEEK
RoadFlag Fabric, Solid Black - 48x48"
Solid Black RoadFlag that fits your 48 x 48" (1.2 x 1.2 m) RoadFlag Collapsible Frame.
$10/DAY
$30/WEEK
RoadFlags II Frame (48 x 48")
The RoadFlags II Frame is part of a system of light controls for the mobile photographer or videographer who needs to travel fast and light. The 48 x 48" metal frame sets up and breaks down into 4 pieces in seconds.
$11/DAY
$33/WEEK
Saddle Sandbag (15 lb, Black)
Cordura Nylon
Rugged and Durable Assembly
Double-Zipper Design
Water and Weather-Resistant
Webbed Cordura Handle
$6/DAY
$18/WEEK